Types Of Metals
When it comes to fine jewelry, the metal you select is an important choice. In the jewelry industry, many different types of metals are commonly used in manufacturing. There are several factors to consider when choosing the right metal for your fine jewelry purchase, such as budget, durability and personal preference. In a diverse market, the metal types are divided into the precious metal family and the alternative metal family.

Precious
Precious metals are rare and have a high economic value due to various factors, including their scarcity, use in industrial processes, financial stability, and thier roles throughout history. Silver, Gold and Platinum are the most valued among these metals.

Alternative
Alternative metals are unique because these metal types are used in other applications outside the jewelry industry, like machinery, surgical tools, and artificial joint replacements. Alternative metals are mainly used in men's wedding bands in the jewelry industry.
Precious Metals Available At Diamonds Direct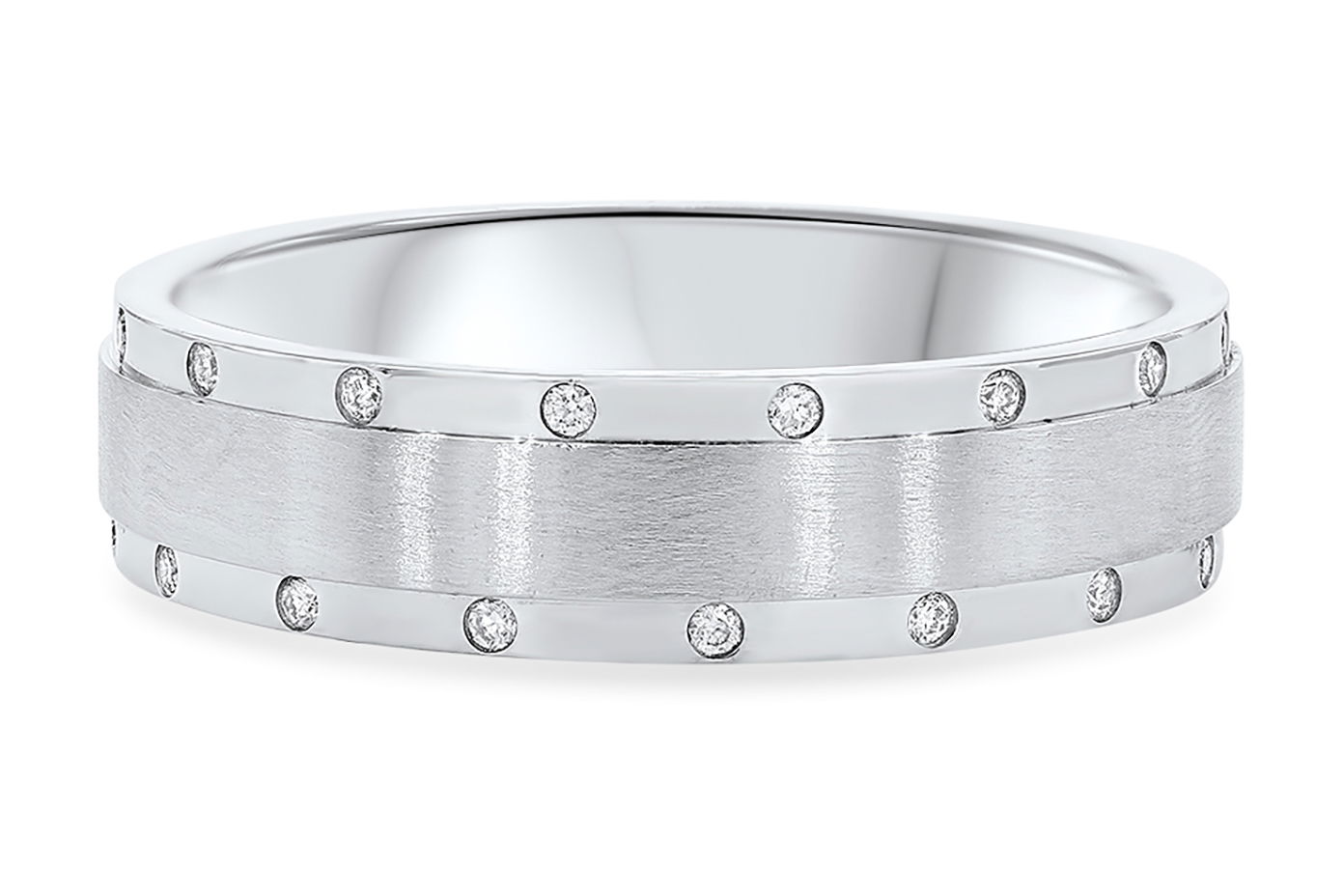 Platinum
Platinum is a naturally white metal that maintains its color and finish for a lifetime. Platinum is also a hypoallergenic metal because few alloys are used to make the metal jewelry quality. Platinum reigns supreme in the jewelry industry because it is a solid, heavy metal that will maintain its density for generations.

Though platinum is dense, it is still very malleable- which works in the ring's favor. When a platinum ring is scratched, bumped, dropped, or nicked, the platinum moves to the side and can be polished back into place to look like new. Many jewelers refer to platinum as 'heirloom quality" for this reason.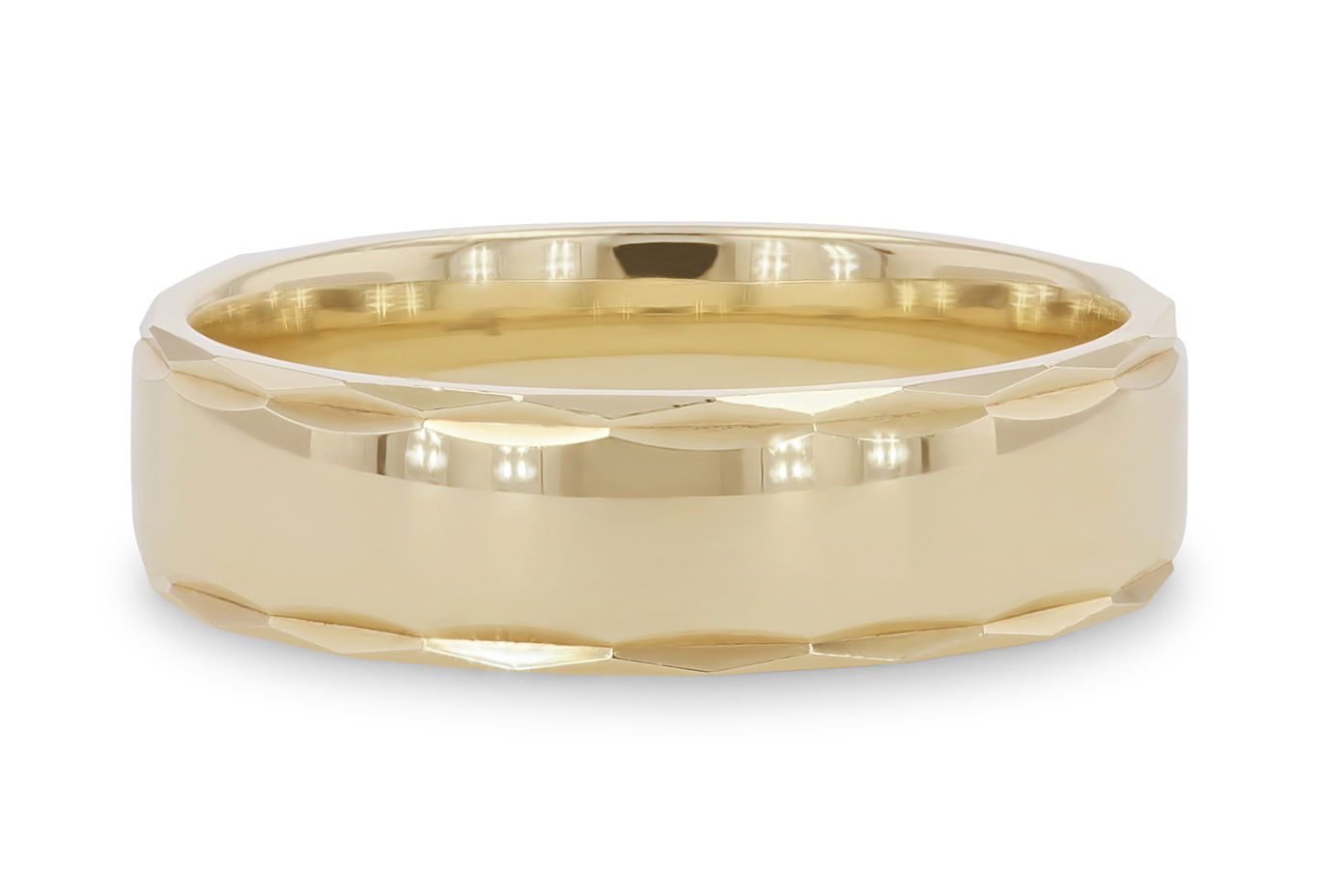 Gold
Gold is a precious metal that is naturally yellow. It comes from the earth as a very soft metal mixed with alloys, making it hard to use in jewelry design. The karat measurement denotes the ratio of gold to alloys. For example, 24 karat gold is pure gold, 18 karat gold is 75% pure gold, and 14 karat gold is about 58.33% pure gold.

By mixing in various alloys, gold can also appear in different colors, such as pink (or rose), black, green, red, and, most commonly, white gold. White gold gets its white tint by combining yellow gold with alloys like palladium, nickel, and zinc. A white gold ring can be re-dipped in rhodium easily and often to help maintain its white finish. A white gold piece of jewelry is also dipped in rhodium once it is polished and completed. This makes a white gold piece of jewelry rival a platinum piece. Through time, it is common for the rhodium plating to wear off the ring's surface and reveal a more yellow patina.
Alternative Metals Available At Diamonds Direct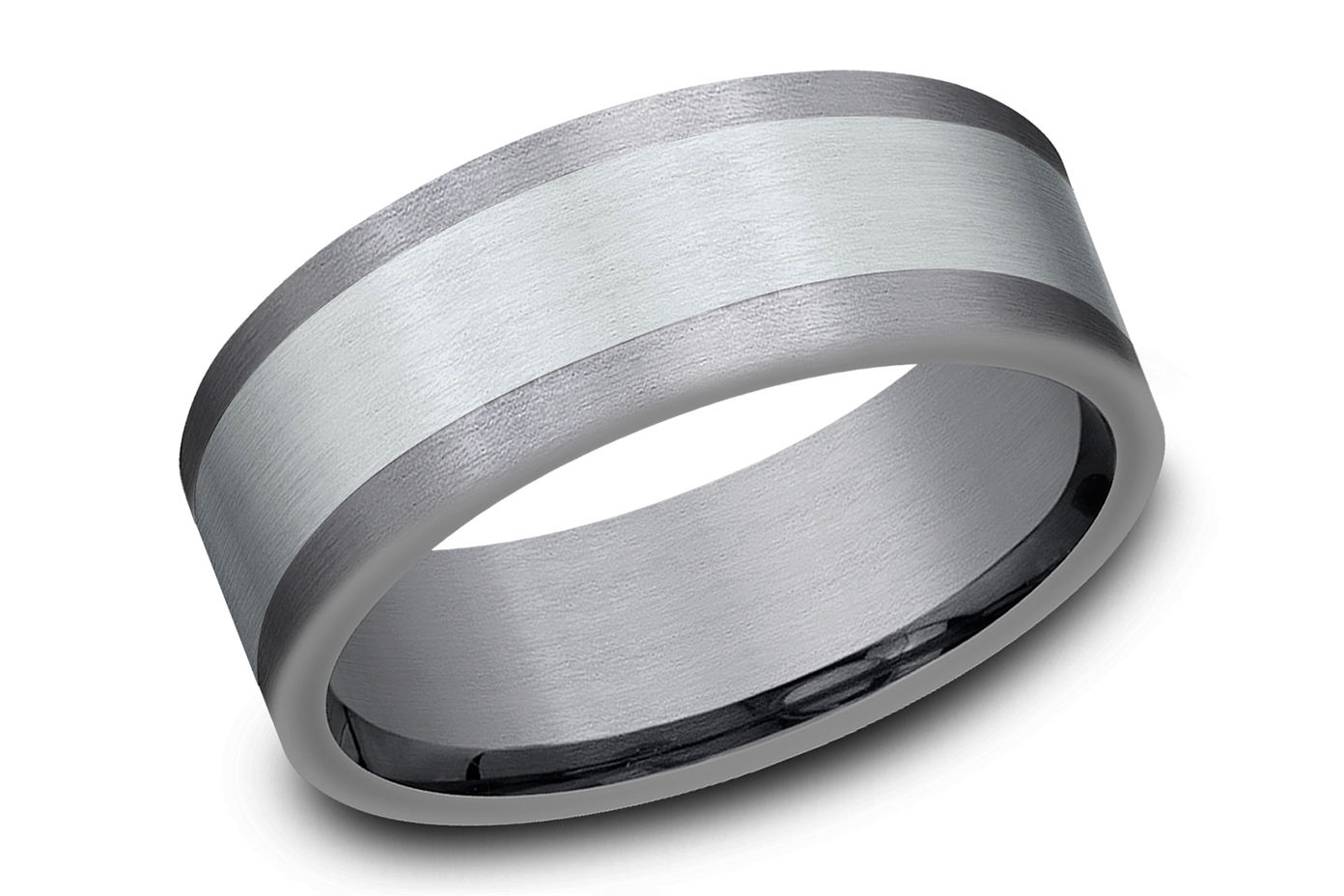 Tantalum
Tantalum has a variety of properties that have led to its increased use in jewelry in recent years. It belongs to a class of metals known as refractory metals, which are defined by their strong resistance to heat and wear. Tantalum has also gained popularity for its deep gray-blue color, which is a natural property of the metal.

In addition, tantalum is a hypoallergenic metal that exhibits excellent corrosion and the metal is also quite affordable, making it a great option for couples on a budget.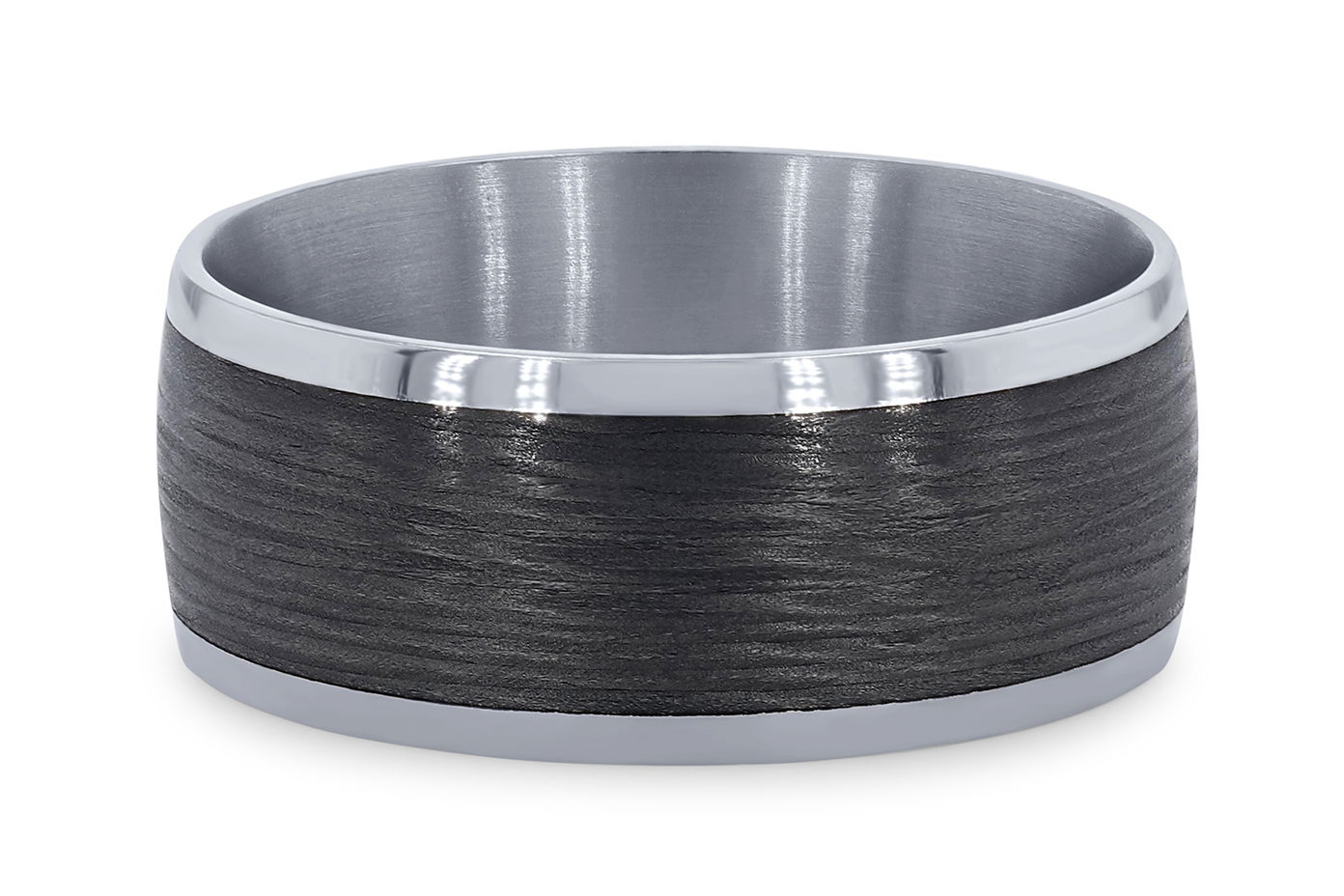 Carbon Fiber
Carbon fiber is an excellent option if you're looking for a unique and versatile material for your wedding band. It's only recently been used in jewelry making, but it's quickly becoming a popular choice, especially for rings.

Carbon fiber is technically not metal but a material made of tightly woven fibers. When you first put on a carbon fiber ring, you may notice that it feels different than a metal ring. Carbon fiber is incredibly lightweight, hypoallergenic, and highly durable. Most carbon fiber rings on the market combine metal and carbon fiber inlay. This means a carbon fiber strip is placed within a groove in a metallic ring.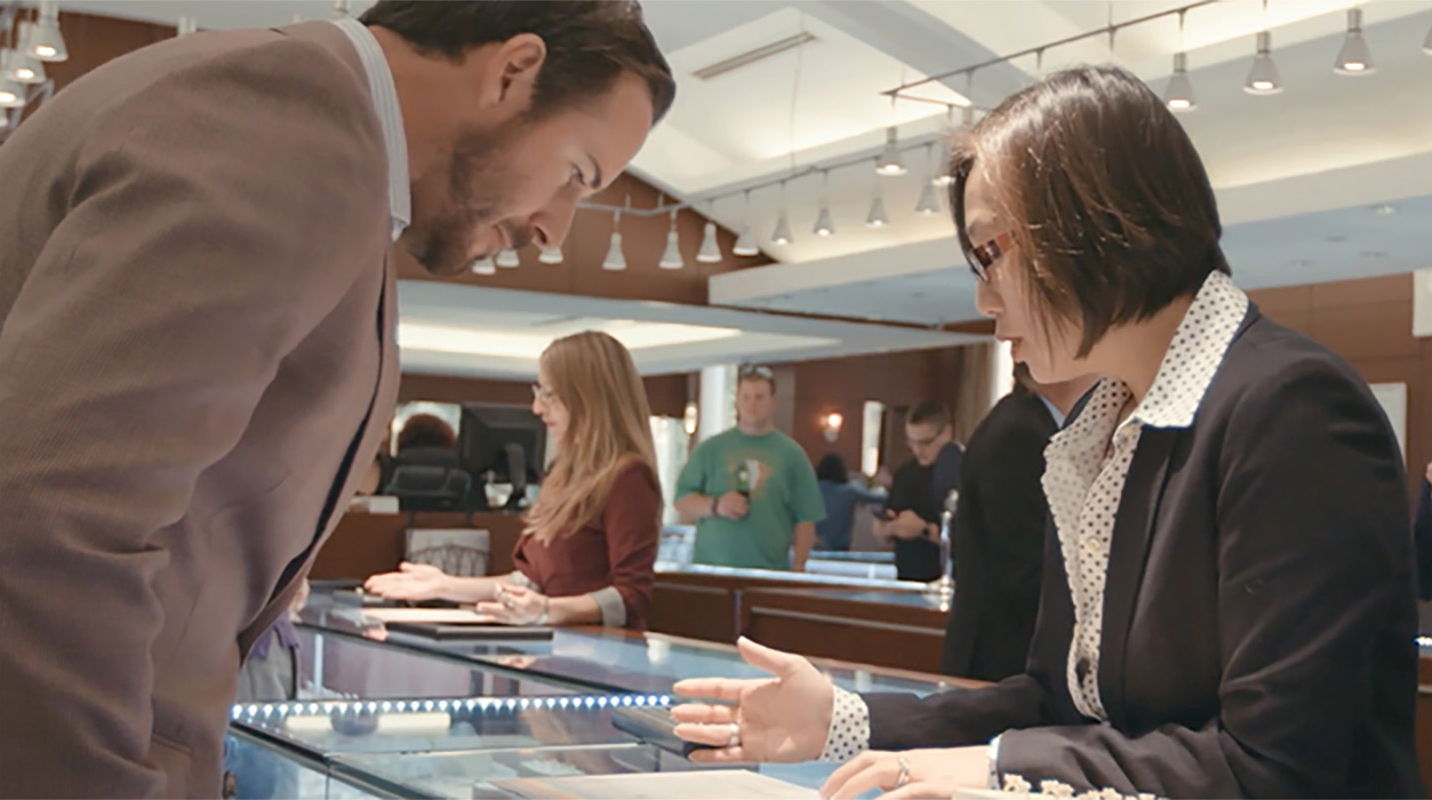 Personalized Guidance & Education
You don't have to go at it alone. Choosing the right diamond is a huge decision, and our diamond experts provide an educational experience that is second to none.
The Diamonds Direct Difference