Pearls: The Gem Of The Sea
Pearl quality can vary dramatically, and just like other gemstones, only a tiny percentage are considered beautiful enough for use in jewelry. Characteristics that contribute to the value of a pearl are luster and nacre thickness, surface, shape, color and size.
The Four Main Types Of Cultured Pearls:
Four Criteria Determine The Value Of A Pearl:
Pearl Necklace Lengths
Choker Pearl Necklace:

About 16 inches. It can be worn on both casual and formal occasions.

Princess Pearl Necklace:

17 inches to 18 inches long. A longer choker version and the most popular of necklace lengths.

Matinee Pearl Necklace:

20 inches to 24 inches long. Generally worn with daytime or more casual wear.

Opera Pearl Necklace:

30 inches to 36 inches long. Usually, two strands of pearls are worn for formal occasions.

Rope Pearl Necklace:

40 inches or longer. Typically, two or three strands of pearls with various knots.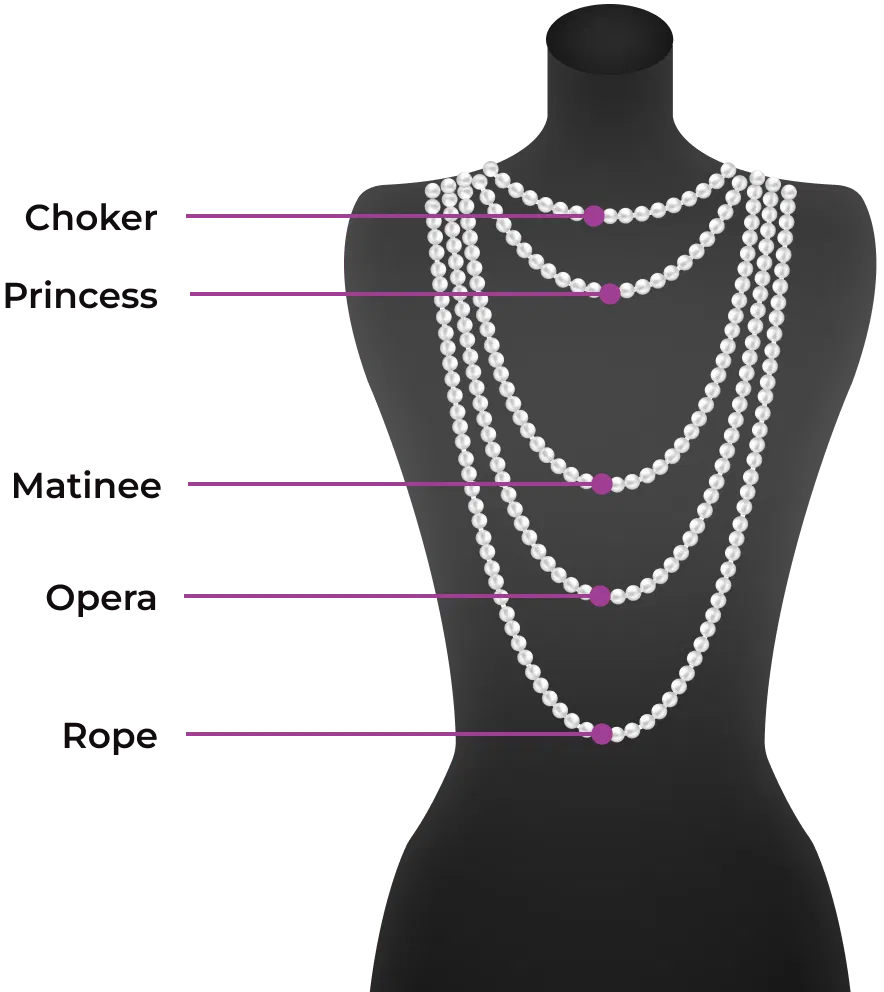 The Diamonds Direct Difference